The Chaya Handpan builders
Chaya is the European trademark registered to Henk-Jan Pelle and Rastislav Belko: an alliance of two passionate handpan lovers.
Collaboration
We have found each other in our joy, passion, craftsmanship and knowledge of handpans which we put into the metal together. We not only build and tune handpans, but also continue to develop the product. Read more here.
Rastislav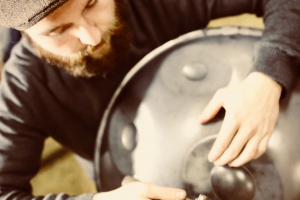 Rastislav - Chaya handpan builder
"I was surrounded by music throughout my childhood, since my father is a music teacher. When I heard a handpan for the first time, I immediately fell in love with the instrument and its sound. I dreamed of creating one for myself. It was a long process and not easy to combine with my busy job as a computer programmer at the time, but in the end I succeeded. Now I can no longer stop creating these beautiful instruments. I just like doing what I am good at and what gives me energy: making beautiful handpans and tuning with attention and dedication, that's where my strength lies."
Henk-Jan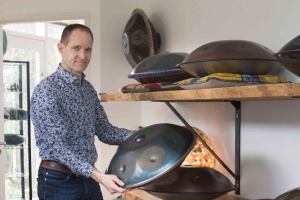 Henk-Jan is a percussionist and a passionate handpan entrepreneur
"Music plays an important part in my life. I have been playing drums since I was a boy: I played in small ensembles on the street, in various bands in pubs and clubs, and finally in cover bands on big stages. I heard a handpan for the very first time in 2010 and I fell in love with it straight away: I was deeply impressed. After trying to build one for myself, I discovered where my real passion for the handpan lies: to bring people into contact with it. I started the handpan shop in 2011, the first specialty store in Europe. The store is now a concept and an authority in the field."
Henk-Jan about Rastislav:

"Rastislav is a very talented craftsman, who loves his work. He not only works hard and is driven, but he is also just a nice person. He has vision, a strong focus and is constantly looking for improvement.

"We collaborate respectfully; we complement each other. For us 1 + 1 really does equal 3."
Rastislav about Henk-Jan:

"Besides the fact that Henk-Jan is a successful entrepreneur, he has many more qualities. His patience, helpfulness and sense of detail ensure that customers can find the right instrument to suit them."